CYDIA IMPACTOR INSTRUCTION
Step 1: Go to our DOWNLOADS page (OR ANY OTHER WEBSITE) and download the .iPA file you want.
Step 2:
Download
Cydia Impactor tool for Windows, Mac or Linux.
---
USING WINDOWS?
---
---
Step 3: Connect your iPhone, iPad or iPod Touch to your computer via a USB cable.
Step 4: On your computer, open Cydia Impactor software.
Step 5:
D
rag and drop the .ipa file on Cydia Impactor.
Step 6:
If an Apple Developer warning appears, click Ok.
Step 7:
You'll be asked to enter your Apple ID, which will be used to create a free Apple developer certificate for signing the .iPA file. If you're not comfortable providing it then the best thing to do is to create a new Apple ID and use that instead.
Step 8:
Enter your Apple ID password and press Ok.
Step 9:
Cydia Impactor will start to install the app onto your device and will take a few minutes to complete. During the process, if you get a keychain message like below, click on the Allow button.
---
CYDIA IMPACTOR COMMON ERROR FIXES
---
ALWAYS MAKE SURE THAT YOU HAVE THE LATEST VERSION OF CYDIA IMPACTOR. SOMETIMES DELETING AND DOWNLOADING AGAIN HELPS TO FIX THE ERRORS.
---
Fix for provision.cpp:150 Error:
This may occur when you drag and drop the .IPA file onto Cydia Impactor, and then enter the Apple ID credentials for signing the app when prompted by the tool, only to get provision.cpp:150 error by Cydia Impactor. The error will likely read "provision.cpp:150 Please Sign in with an app specific password".
Follow the steps below to fix the problem.
Step 1: First up, navigate your browser to
appleid.apple.com
and log in using the Apple ID and the associated password that you are going use to sign the app to be sideloaded.
Step 2: Within the
Security
section of the website, click on the Edit option.
Step 3: In this section, locate the
APP-SPECIFIC PASSWORDS
part and then click on the
Generate Password
option.
Step 4: You now need to enter a label for the password, which is essentially for your own information. You can enter anything you like here, for example:
CydiaImpactor
. When done, click
Create
.
Step 5:
Copy
the generated Impactor password to your clipboard.
Step 6: Now when Cydia Impactor asks for a password against the Apple ID, simply paste the generated password in the Impactor prompt.
An alternative option is to disable two-password authentication temporarily.Once you're done, you can enable it again.
​This will fix the provision.cpp:150 problem.
---
Fix for provision.cpp:62 or provision.cpp:68 Error:

This is relatively simple, but doesn't really have any user ability to effect. This error occurs when Apple Developer Program website/service is down for maintenance, scheduled or otherwise. The Cydia Impactor tool actually explicitly requires access to the developer portal in order to request the necessary privileges and sign the IPA file before sideloading it onto the device. Apple's Developer Program service must be functioning for that to happen.To get around these errors, you need to make sure the developer portal is functioning properly and you can keep track of that at
developer.apple.com/system-status
As soon as the portal is back online, you can try again.
ALTERNATIVE FIX: KEEP SIGNING APPS AGAIN AND AGAIN. (SPAM THE APP)
---
Fix for ipa.cpp:145 installed application is from a different account Error:
You have to delete previously installed app (original or previous version of ++) in order to install.
---
---
Powered by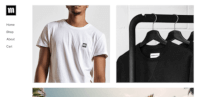 Create your own unique website with customizable templates.