HELP US GROW!!!
ProTechZone
A great Youtube Channel About iOS WORLD
MULTIPLE, NEW VIDEOS WEEKLY!
Thanks for visiting!
Disclaimers
ProTechZone neither owns, nor does he claim to own, the .iPA files, Cydia Impactor, or any trademarks mentioned on this website, which are held by own developers. You can go source page to find developers websites. Download links are hosted off-site and not associated with ProTechZone in any way.
I AM NOT RESPONSIBLE FOR ANY DAMAGE THAT MAY OCCUR TO YOUR iDEVICE.
Terms of Service
Sharing of this work
You can NOT share any works uploaded here without permission from the WEBSITE OWNER.
​CONTACT VIA EMAIL OR TWITTER.
Powered by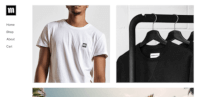 Create your own unique website with customizable templates.